The Performance Club at Reston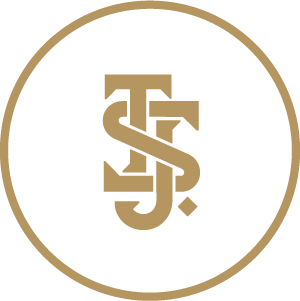 Train Like An Athlete
The St. James Performance Club at Reston Town Center is an extension of our Springfield flagship complex, streamlined to deliver a sleek, modern space designed to upgrade urban athleticism. Working professionals like you can train like professional athletes to reach peak health, wellness, and performance in your life.
Group Workouts
Our innovative Burn, Build, and Recover formats provide accountability, camaraderie, and optimal gains from your daily workout.
From the gentle and relaxing (Yoga for Athletes and Pilates Mat) to the intense (Performance Cycle or Infantry Camp) there's a class to challenge every athletic level
Choose from more than 70 complimentary classes per week
Our drop-in class format provides for flexibility on your schedule, while still holding you to a performance-focused timeline
High-Performance Turf
Spread out and get moving on one of our two (2) signature blue performance turf areas. Whether you're stretching, pushing through a training session, or taking a Group Workout class, the turf is one the most popular places to be in the Performance Club.
Vim & Victor Cafe
Reset and recharge after your workout with a healthy bite to eat from Vim & Victor. Chef Spike Mendelsohn has dished up a relaxed cafe menu full of health-forward, flexitarian options. From smoothies and acai bowls to ready-to-eat quick meals, Vim & Victor has what you need to refuel and get on with your day.
Membership Amenities
---
70+ complimentary Build, Burn & Recover group fitness classes

25,000 square feet of state-of-the-art training offerings

A package of four, one-hour personal training sessions

20% off sports programs at The St. James Complex in Springfield

10% off purchases at Vim & Victor cafe

Technogym, Synergy 360, and Hammer Strength equipment with five Olympic platforms

Free Digital Strivers App Membership for at-home workouts

Sauna and Hyperice recovery gear for checkout and use
We'd Love To See You
---
Address
11951 Freedom Drive, Reston, VA 20190
View on Google Maps
Phone
703.594.8499
Hours
Monday–Thursday 5:00 AM–11:00 PM
Friday 5:00 AM–9:00 PM
Saturday–Sunday 6:00 AM–8:00 PM