The St. James Corporate Games
April 28 & October 27
In need of a remote work gamechanger? You've found it. If you haven't seen your professional peers in person for weeks, months, or maybe ever – it's time to bring everyone together to play. Move beyond the world of meetings and deadlines to a place where no Zoom link is required, transcending Microsoft Teams for a much-needed day of fun. Featuring an electric, eclectic sports showcase, we're inviting companies of all sizes (including yours) to bring their best for a highlight reel of competition and camaraderie. You'll be in our world-class athletic venues joining everything from Homerun Derbies to Yoga Classes with a day that runs the gamut with dozens of sporting and wellness options for everyone. See your teammates in another light, claim victory on the field, and go beyond the digital with your new work playbook for 2023.
Boost Team Spirit
Foster collaboration and communication with face-to-face interaction and team building.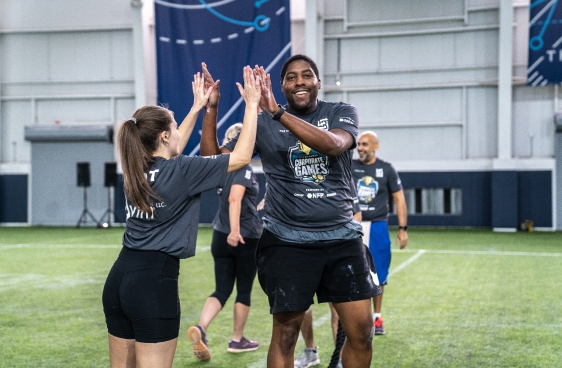 Promote Employee Wellness
Experience a shared team boost in physical and mental health.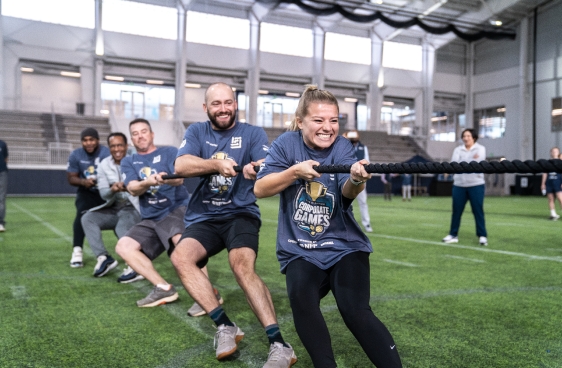 Network
Engage with local businesses of all sizes.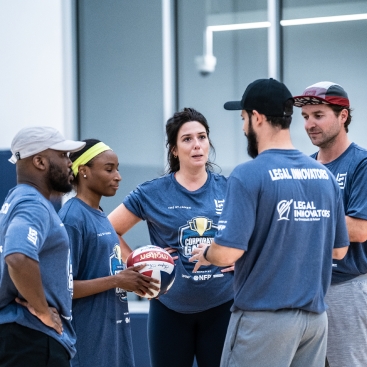 Win Prizes
Trophies and humble-bragging rights for the top 3 teams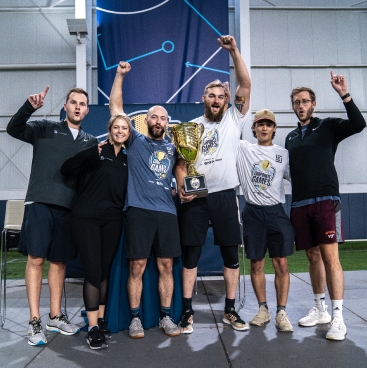 Give Back
Help the Capital Area Food Bank fight local food insecurity.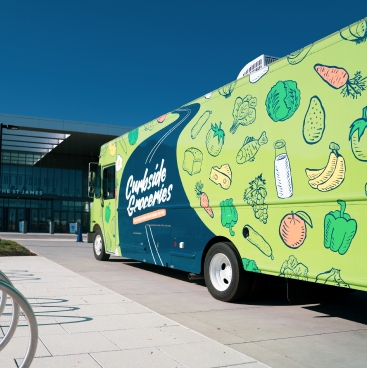 Game On
---
Imagine your favorite sports venue. Now multiply it by infinity, and you're still nowhere close. With almost half a million square feet, we have an immense playground for an unparalleled, premium experience. The games you'll be winning include:
Vertical Rush Obstacle Course
Cornhole Tournament
Tug of War
Football QB Toss
Homerun Derby
Indoor 1-Mile Run
3-Point Basketball Shootout
Hockey Hardest Shot
Volleyball Tournament (5v5)
Flag Football (5v5)
Longest Drive Challenge On Golf Simulator
Capital Area Food Bank Tutorial
Nutrition Quiz
Yoga
Neck and Shoulder Massage by Courted
Wellness Walk
Meditation & Mindfulness
Healthy Cooking Seminar with Spike Mendelsohn
Group Fitness Class
50-Yard Freestyle
Sample Schedule
7:30 AM Registration & Breakfast
8:15 AM Welcome remarks & Overview of the Event
9:00 AM Games Begin!
12:00 PM Speaker & Networking Lunch
1:30 PM Continued Competition & Wellness Activities
4:00 PM Awards, Networking & Cocktail Reception
You're in Good Company
---
Join companies like JP Morgan Chase, L.F. Jennings, and ShorePoint, Inc. who are looking for new and unique ways to get together and build relationships.
Thanks To Our Sponsors:
Contact Patrick Nightingale to learn more about sponsorship opportunities.