The St. James welcomes you back, even if we might not high five you just yet.
Throughout this pandemic we have focused on ensuring The St. James is the safest place for people to engage in a wide variety of activities to improve their physical and mental health. We remain focused on this daily, but are also excited to get back to increased levels of operation and normalcy. In accordance with recent guidance from the Virginia Department of Health, The St. James is updating its COVID-19 safety standards. If you are a The St. James member, we still encourage you to download our new The St. James mobile app before visiting the Complex.
The guidelines have been updated on May 21, 2021.
Effective immediately, fully vaccinated members and guests will no longer be required to wear masks while in the Complex. Customers who are not fully vaccinated will still be required to wear a mask indoors except when eating, drinking or vigorously exercising. Customers will no longer be asked to fill out our Health Check upon arrival at the Complex, but we will remain checking temperatures via thermal imaging camera.
As a reminder, unvaccinated persons should continue to practice public health precautions, including wearing a mask, social distancing, frequently washing their hands, and avoiding large crowds and poorly ventilated areas.
Health Club – All 3 floors will be open again. We will continue to provide sanitizing wipes for members to wipe down equipment between uses. Workout and cool towels will be provided once again. The space will continue to be disinfected on a regular basis.
Laugh, Learn & Play - Childcare will be available to members in three hour time slots. The space will continue to be disinfected on a regular basis.
Vim & Victor – The grab-n-go café will have limited hours, and we will continue to offer a larger menu for takeout and delivery. Dining room service remains unavailable, though the space is open for seated meals.
Super, Awesome & Amazing - The Active Entertainment Center is open with reduced hours of operation for both free play and private parties. Masks are still required for team members and children ages 3-12. Learn more.
Courted - The medspa is open for appointments and walk-ins. Learn more.
Strivers - The retail store is open Monday, Thursday and Friday: 4 PM-8 PM and Saturday and Sunday: 9 AM-5 PM.
Capacity limits will be lifted on May 28. All venues will return to normal operations, with a few exceptions listed here.
The Water Park is scheduled to reopen mid-June.
The steam rooms are scheduled to reopen June 1.
The Climbing & Bouldering Wall is open for scheduled programming.
Gymnastics Center (Performance House) is open for scheduled programming.
In keeping with our already stringent standards for cleanliness and safety, we have developed a multi-pronged approach designed to meet the health and safety challenges presented by COVID-19. Below is an overview of key components of The St. James' ongoing commitment.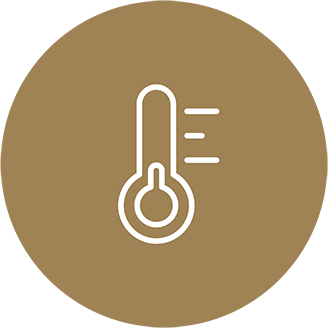 Health Check
Temperature Checks:

Prior to Complex entry, all members and guests will receive a touch-less temperature screening. Per CDC guidelines, individuals with a body temperature greater than 100.4 degrees will not be permitted entry into the complex.
Notifications:
We request that all members, athletes, customers and clients notify The St. James as soon as possible if they have tested positive for COVID-19, shown symptoms or have been in contact with anyone exposed to COVID-19 after visiting the Complex. We will immediately notify all guests if there is a confirmed case within our community.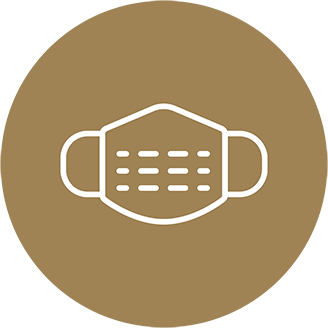 PPE Requirements
Masks:
Members who are fully vaccinated are not required to wear masks. Unvaccinated individuals should continue to wear a mask while in the Complex, except when eating, drinking or vigorously exercising, in accordance with CDC guidelines. Children under 12 should continue to wear masks.

The St. James team members who are vaccinated may work without wearing a mask. One exception to this is any team member who is regularly engaged with youth under the age of 12 (such as Laugh, Learn, & Play or Super, Awesome & Amazing staff, camp counselors and youth sports coaches) will still be required to wear a mask indoors, even if vaccinated.
Outdoor activities do not require masks.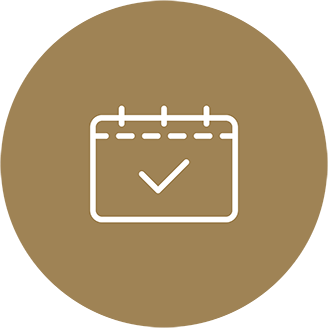 Contactless Check-in
Reserve a Time:
Though walk-ins are welcome, reservations are encouraged when visiting The St. James. We are pleased to introduce The St. James App, which will enable members to reserve time at the Complex and plan their activities. Please visit here for more information about The St. James App and to download in iOS and Android.
Contactless Check-In:
Members will use the app to check in to the Health Club and make purchases. Members may use their member ID cards to scan themselves in as well.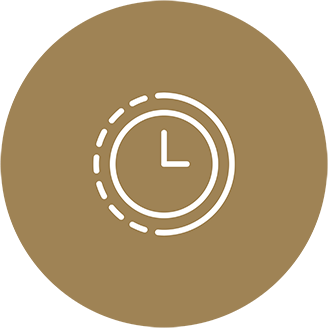 Updated Complex Hours
Hours of Operation:
The St. James will be modifying its hours upon reopening until further notice to accommodate more regular deep cleaning processes. Each venue within The St. James campus will periodically be shut down midday for additional deep cleaning, and closing overnight.
The Complex will remain open Monday-Friday from 5 AM - 11 PM and Saturday and Sunday from 6 AM - 10 PM.
The Pool House will remain open Monday-Friday from 5 AM - 8 PM and Saturday and Sunday from 6 AM - 8 PM.
In addition to overnight sanitation, each venue will be closed for one hour during the day for a deep clean. Below are the times for each venue:
Health Club: 2 - 3 PM
Pool House: 10 - 11 AM
Court House: 1 - 2 PM
Field House: 12 - 1 PM
Hitting House: 12 - 1 PM
Squash & Golf House: 1 - 2 PM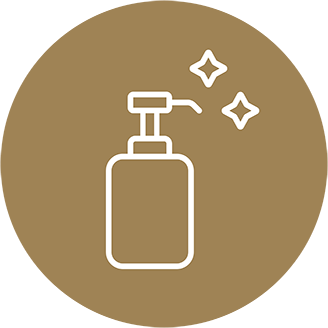 Cleaning and Disinfecting
Disinfectants:
In addition to our normal cleaning protocols, we will be conducting deep cleaning throughout the day using medical-grade, EPA-registered disinfectants recommended for use against COVID-19. We are deploying enhanced cleaning technologies including, electrostatic sprayers, which will enable comprehensive, thorough disinfecting of all surfaces throughout the Complex.
Touchless Hand Sanitizers:
Touchless hand sanitizer stations have been placed comprehensively throughout the Complex for your use. The hand sanitizer solution is 70% alcohol which is within the CDC guidelines recommendations for effective use of hand sanitizer when soap and water are not readily available.
Health Club Safety:
Our Clean Team will be on each floor of the Health Club to assist in actively disinfecting equipment throughout the day. Disinfecting wipe dispensers will be placed throughout the Health Club for pre- and post-workout cleaning.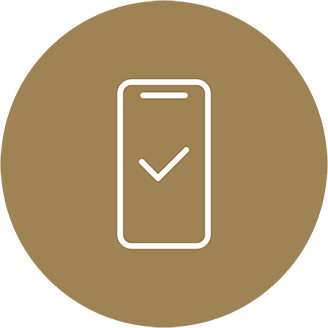 Contact Us
Contact Us:
If you have any questions, feel free to email us at info@thestjames.com.
Further updates will be made via email, our website and on social media.