The St. James FC Virginia Celebrates National Girls and Women in Sports Day with a History-Making, World-Shaking, Banner-Breaking Year
She had fainted before, so no one thought much of it initially. But upon arrival at Matsue Red Cross Hospital, she had no discernible pulse.
This evening in 1986 was the final punctuation for 31-year-old Flo Hyman, an international Olympic volleyball star who collapsed during a match in Japan, ultimately suffering a cardiac arrest due to complications from Marfan's syndrome, a congenital heart disorder.
Everyone loved Hyman.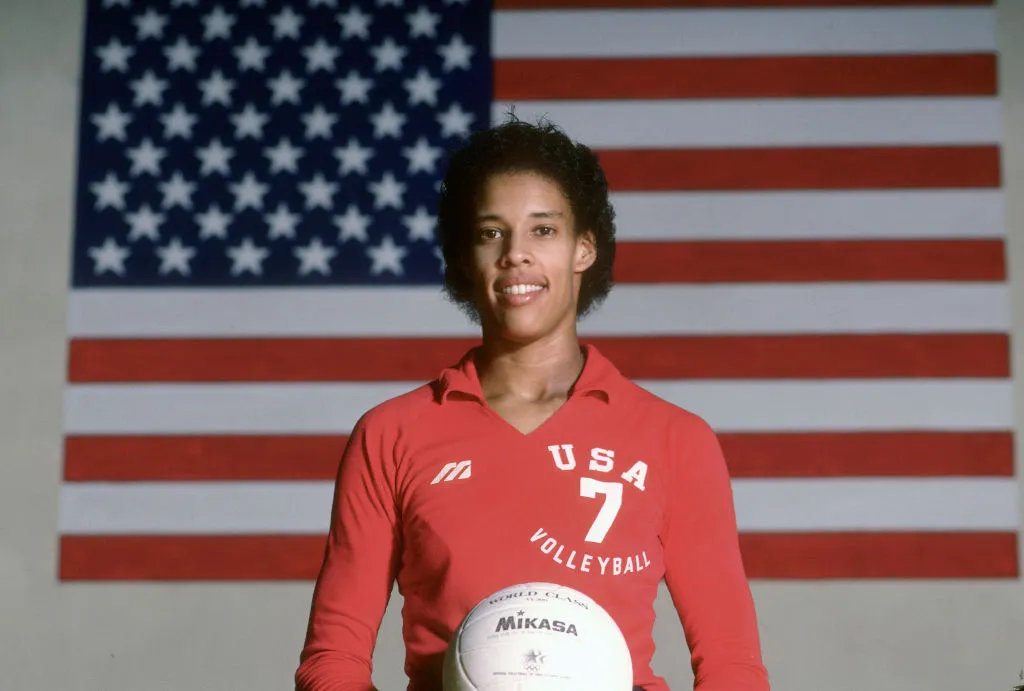 A fierce firebrand with a whiplash 100 mph+ serve who tirelessly advocated for women's rights in sports via the Civil Rights Restoration Act and Title IX, her presence (and spikes) inspired awe – teammates shared Beatlemania-level fans chanting her name, 'Hy-man! Hy-man!' in gyms echoing from Tokyo to Long Beach. And in her wake and honor, the U.S. set forth February 1st, 1987, as the first official National Girls and Women in Sports Day (NGWSD) in coalition with the Women's Sports Foundation, Girls Inc., The National Women's Law Center, and the President's Council on Fitness, Sports, and Nutrition.
Thirty-six years later, Flo's dream remains undeterred.
STJ FC Virginia: Winning Time
There are banner years – and then there was 2022 for STJ FC Virginia. The club captured rarefied athletic air with its first Girls Academy National Championship and winning three Girls Academy Mid-Atlantic Conference Titles. Five of the club's Girls Academy teams qualified for the National Girls Academy Playoffs and finished ranked in the Top 10 among clubs in the Girls Academy.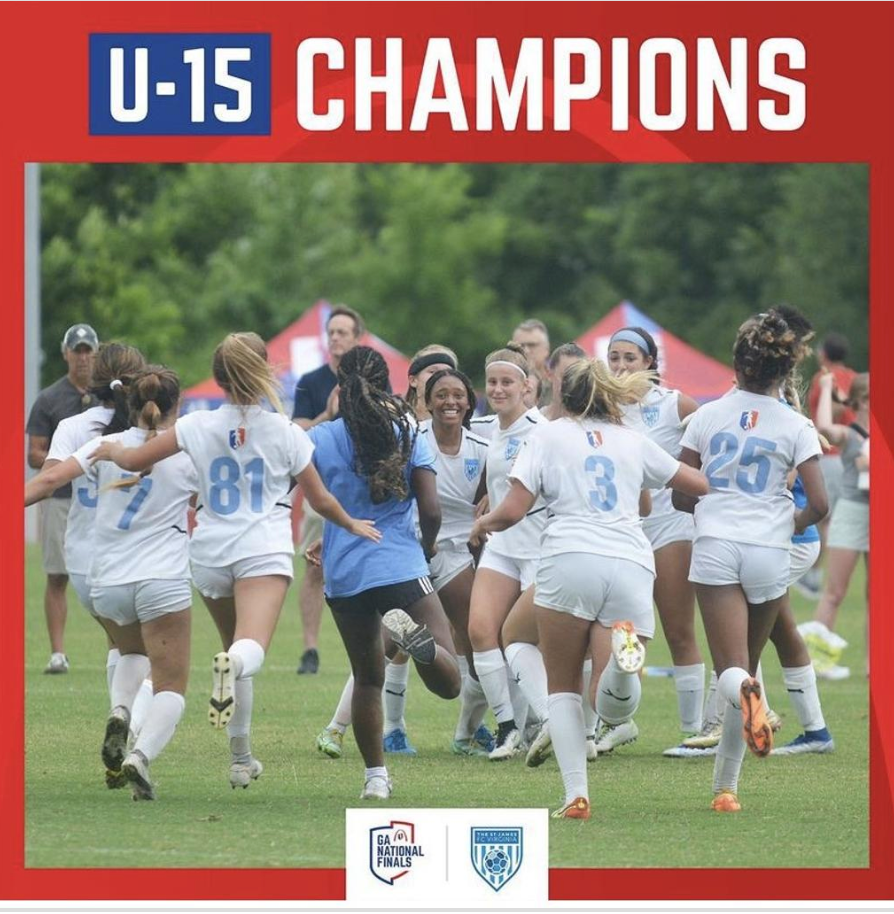 This past summer, the 2007 Girls Academy team won the club's first national championship, defeating NEFC of Massachusetts in the U-15 GA National Final. They amassed an undefeated 3-0 record in round-robin play with victories over Salvo SC, Utah Celtic, and Lamorinda United SC to earn a berth in the quarterfinal round against TopHat (GA), whom they vanquished to advance to the semi-finals. Across all five matches of the GA National tournament in California and Missouri, the 2007 GA team clinched 11 goals with back-to-back shutouts in the final two games.
"We imagined the best they could do – and they topped it. I'm so proud of this girls' team for bringing home the club's first national title," said Bobby Puppione, Girls Academy Director for The St. James FC Virginia. "It was a true team effort, and we're excited for them to grow in their upcoming years at the club and beyond."
Part of the 'beyond' he's referring to includes star club alum like Emily Fox, whose time with STJ FC Virginia provided a fertile training ground and soccer springboard to put her hometown of Ashburn, Virginia, on the national map with her play as a regular member of the U.S. Women's Senior National Team.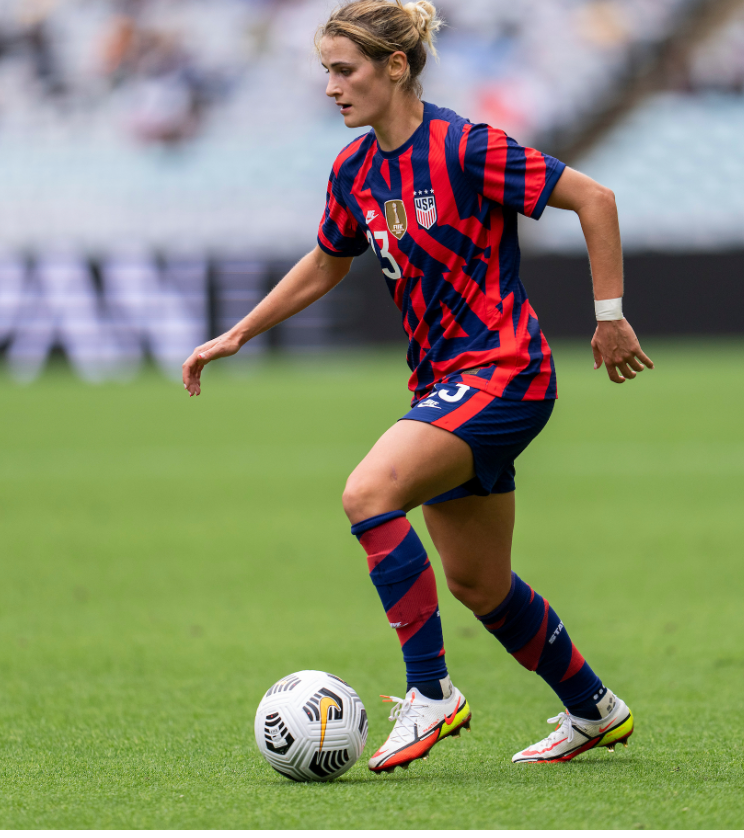 Fox, 24, started her club soccer career with FC Virginia before joining the University of North Carolina Women's Soccer Team. During her four years with the Tar Heels, Fox appeared over 60 times for the Heels and played in the 2018 NCAA College Cup final. Her stellar play as a defender earned her a roster place for the U.S. team in the 2018 FIFA U-20 Women's World Cup. Fox has amassed over 50 caps for the Red, White, and Blue and is now angling for a final roster spot for this summer's FIFA Women's World Cup in Australia and New Zealand.
At the end of the 2021-22 school year, more than 20 players from the club solidified their university decisions, successfully graduating from high school and youth club soccer to become college soccer athletes.
"We have enjoyed working with the class of 2022 as they have developed through the years," said Puppione. "This class is filled with not only quality soccer players but, more crucially, impressive young women who will positively impact the world. We are looking forward to seeing them succeed as student-athletes in the college game and beyond."
The St. James: The Epicenter for Girls' Sports
STJ FC Virginia is more than a team – their laureled story is the latest iteration of a movement spanning generations. It is a tribute to the countless women who came before to grandmother in equality on the field. While women's sports are still light years better off than we were half a century ago, progress remains imperfect as strides in play equity remain. It's a cause that deserves constant championing – and The St. James is proud to continue carrying the torch for all the daughters who dream of competing.
In this spirit of evolving girls' and women's sports in the Greater Washington area and nationwide, The St. James hosted the She Got Game Classic this past December, an elite girls' high school basketball showcase featuring hundreds of teams and perennial powerhouse programs. It spotlighted not only the talents of these girls but their female coaches, along with recruitment opportunities to graduate their game to the collegiate level. This team-up promises more multi-sport, girl-centric clinics, combines, and tournaments on the horizon.
Honoring National Girls & Women in Sports Day is also a natural extension of The St. James' track record of nurturing the best in girls' athletics, be it the hiring of NCAA legend Kristen Carr as our Girls' Lacrosse Director or our perpetually elite girls' volleyball squad.
And new female stars await in the wings. On March 5th, The St. James launches its new House Cheer Program with Head Coach Kathleen Colaluca at the helm. And on February 10th, we welcome Leidos Total Health Champion and Olympic Silver Medalist Raven 'Hulk' Saunders for a meet-and-greet and live demo as she showcases her shotput skills in our Flagship Field House.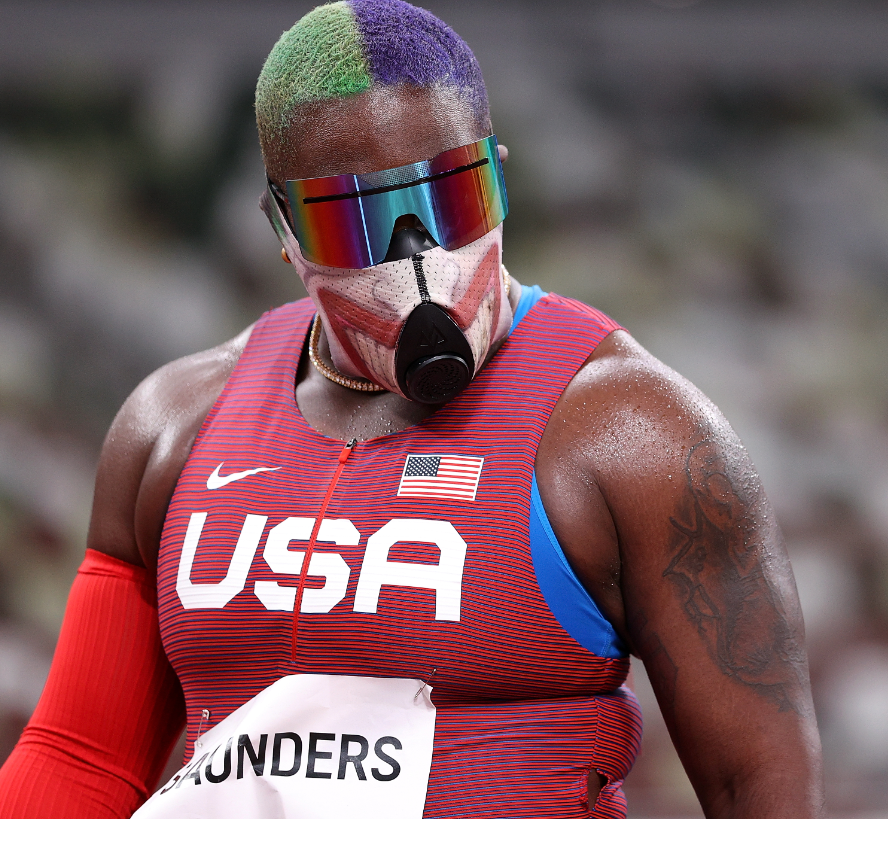 National Girls & Women in Sports Day world is a reminder: that for every Emily Fox or Raven Saunders, a little girl somewhere dribbles a soccer ball on a dusty playground, curiously picks up a pair of her sister's pompoms, or wide-eyed, watches Olympians pulling off the impossible, imagining herself on the podium, hearing the echoes of fans chanting her name floating in the rafters.
Let them play. For they are girls: hear them score.
...
Families interested in their daughters becoming part of the next generation of greats at The St. James FC Virginia can find additional information here. And we'll answer all your questions about TSJ soccer and futsal programs at soccer@thestjames.com.