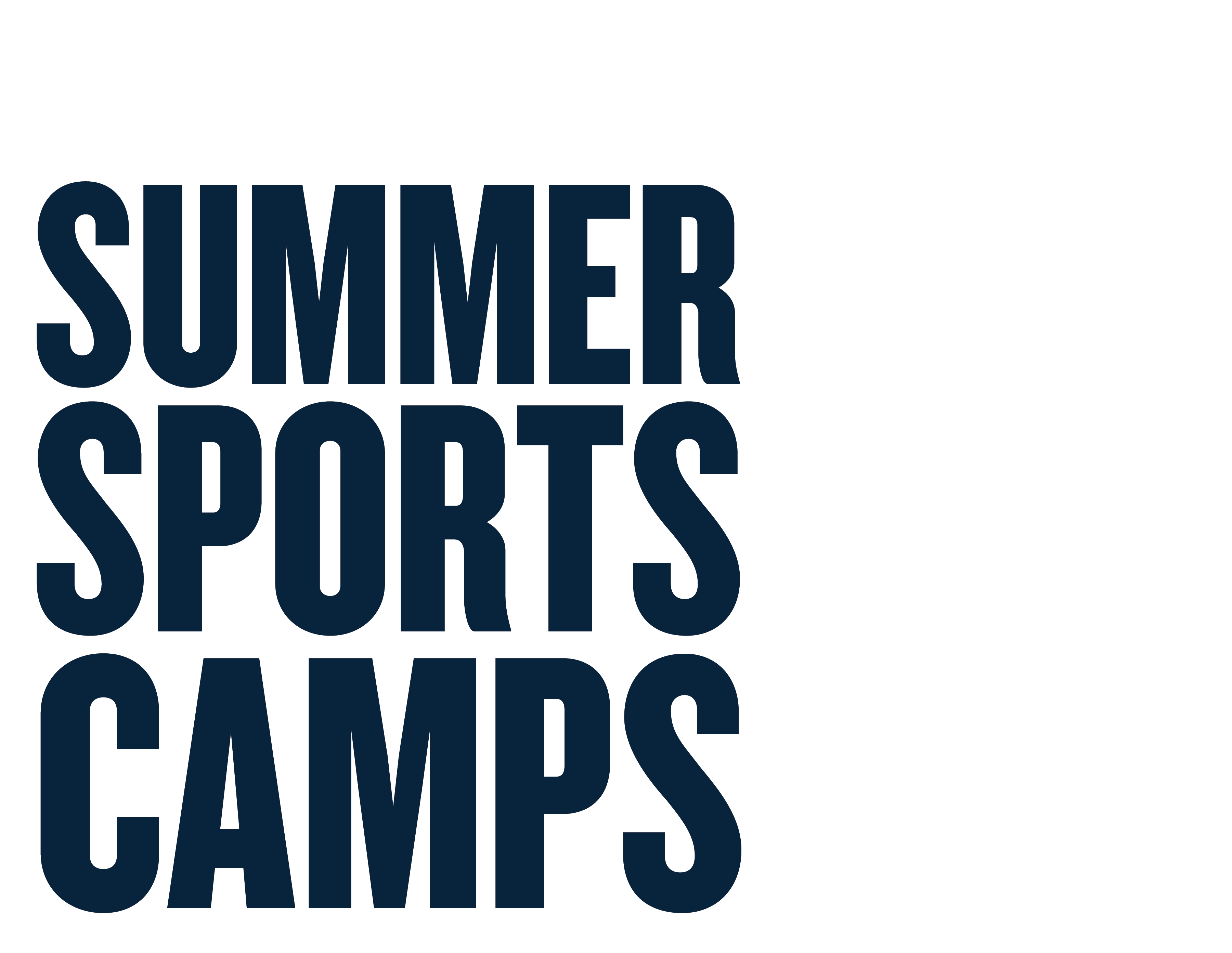 Summer in Sportstopia
Summer camps registration is open! Secure your spot today.
Enroll Now
The Best Summer Camp in the DMV
🏆 Awarded Best Summer Camp by NorthernVirginiaMagazine in 2022 and 2023.
Break away from the basic this year with our sportstopia for all kinds of kids. We've perfected play with our camp experience: all your aspiring Major Leaguers, Roblox gamers, and student-athlete Hall-of-Famers will find over a dozen athletic avenues that'll tucker them out, alight their imaginations, give them teammates for life and leave them smiling.
Secure your child's spot on the roster so that when they're your age, they'll reminisce how the summer of 2023 was the best ever.
Ultimate Sports Camp
All sports. All day. Why play one game when you can have them all? With games galore, your kids can try a little bit of everything.
Now offering field trips! Find out where the next adventure is when you select the Field Trip Add-On for weeks 4, 6, 7, 8, and 9.
Adventure & Gaming Camp
From Ninja Warrior to Virtual Reality, your kids' fitness and digital needs merge in a magical place where games meet gaming. Your little ones can scale climbing walls and build their own in VR, mashing up a perfect blend of fun in our Active Entertainment Center.
Specialty Sport Camps
They'll pick up 101 fundamentals or master their skills with our sports-specific camps lasering in on one game that'll give them the winning combo of top coaching and close teamwork. Whether they're cross-checking, set-spiking, cradle-rocking, pirouetting, freestyling, pinch-hitting, racquet-smashing, or dime-dropping, they'll be season-ready.
Click the sports below for more details on specific camps:
Football | Lacrosse | Soccer | Swimming | Golf | Basketball | Volleyball | Baseball | Softball | Hockey | Squash | Dance | Gymnastics
A Day at TSJ
Campers will spend their days making moves and friends in our non-stop air-conditioned climate controlled venues – action, adventure, and athleticism await at every turn!
Sample Full-Day Schedule:
8:30 AM-9:00 AM: Drop-Off
9:00 AM-9:15 AM: Group Stretch/Warm Up
9:15 AM-12:00 PM: Action-Packed Activities
12:00 PM-12:45 PM: Lunch
12:45 PM-2:00 PM: Activities Resume
2:00 PM-3:00 PM: Games
3:00 PM-3:30 PM: Cool Down & Pick Up
Before & After Care
Before-care is available from 7:30-8:30 AM at $80 per week, while after-care lasts from 3:30-6:00 PM at $150 per week.

Lunch Offerings
Healthy meals are provided by Vim & Victor for $14 per day. Purchase by 6:00 PM Friday before week of camp.

Transportation
Pick-up & drop-off from Eastern Market/Capitol Hill (DC), Courthouse Plaza (Arlington), Reston (Reston Town Center) & Bethesda (Downtown Bethesda) – $160 per week.
Spring Break Camps
Is your child ready for spring break? The St. James has you covered with the option of Ultimate Sports Camp, Adventure/Gaming Camp and Sport Specialty camps catered to your school districts schedule. Our sport camps will include Hockey, Golf, Squash and a newly added Speed & Skills Performance Training camp.
Week 1: April 3rd - April 7th
Week 2: April 10th - April 14th
Week 3: April 17th - April 21st
🍴LUNCH OFFERINGS: Healthy meals are provided by Vim & Victor for $14 per day. Purchase by 6:00 PM Friday before week of camp.
Questions:
For more information about Camps, please contact us: